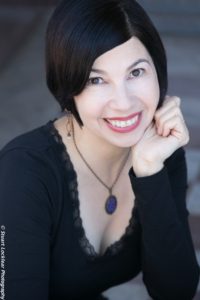 Grace Mattioli is the author of three novels:  Olive Branches Don't Grow on Trees, Discovery of an Eagle, and The Bird that Sang in Color, along with several short stories, four of which are compiled in The Brightness Index. 
All of her novels feature the Greco family. While these books address serious issues such as addiction and death, they are filled with humor and insight about what it takes to be truly happy. She strongly believes that if people were happier, the world would be a better place. That is, all the trouble in the world, from war to the various injustices, is created by miserable people, and destructive qualities, such as greed, are just symptoms of misery. So, happiness isn't just important on the individual level, but the global one as well. 
Her debut novel, Olive Branches Don't Grow on Trees, reveals the importance of peace as the protagonist, Silvia realizes the impossibility of happiness without peace. In her second novel, Discovery of an Eagle, Cosmo becomes aware of the fragility of life, and this insight allows him to begin living more fully. In The Bird that Sang in Color, Donna learns about the importance of living authentically through the unspoken wisdom of her brother, Vincent.  
As in Elena Ferrante's Neapolitan novels, Italian culture is an integral part of the Greco Family books. Grace's novels are like those of Anne Tyler as family is central. Like the work of Matt Haig, Grace's books explore larger philosophical questions. Like all of the books by the aforementioned authors, Grace's books contain highly loveable, dimensional characters. 
Grace has worked as a librarian for nearly twenty-five years and has held various other job titles, including jewelry designer, food cart owner, shopkeeper, book seller, substitute teacher, art school model, natural grocery store clerk, short order cook, food server, street vendor, barista, and a giant Twinkie! 
She is currently working on a memoir called A Dragonfly Mosaic.
She lives in Portland, Oregon with her husband and her cats.  
Previous Interviews
The Reading and Writing Podcast, 2021
Nessie's Place Book Reviews, 2021
Author Expert Wire Podcast, 2020
Read, Write, Repeat Podcast, 2019
Fiction Books Biz Book Reviews, 2014
Jersey Girl Book Reviews, 2012
Be sure to check out Grace's Amazon page and her Goodreads page, where you'll find hundreds of reviews on her family trilogy books. On Grace's blog , there are three series related to the trilogy books. In one, Grace shares delicious Italian food recipes from her debut, Olive Branches Don't Grow on Trees. There is a series on the many places visited in her road trip novel, Discovery of an Eagle. Her latest blog series features the art work that inspired her novel, The Bird that Sang in Color.