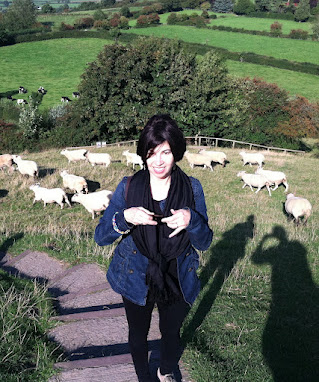 Grace Mattioli is the author of two novels–Olive Branches Don't Grow On Trees (2012) and Discovery of an Eagle (2014), which both feature a quirky, dysfunctional, yet highly lovable family named the Grecos.  She is currently working on a novel which features the same family. She also published a small collection of short stories entitled The Brightness Index (2016). 
Her fiction is highly visual and filled with unforgettable characters. While her stories deal with such serious issues as dysfunctional families and addiction, they're very fun and humorous. Finding happiness and inner peace are major themes that run throughout all of her work and readers can discover valuable insights that they can apply to their own lives. She strongly believes that if people were happier, the world would be a better place.
She lives in Portland, Oregon with her husband. She worked as a librarian for over twenty years and ran a food cart in Portland, Oregon. She's also had lots of other colorful jobs including dressing up as a giant Twinkie in a supermarket in New Jersey. She makes really cool vintage jewelry that is sold in local stores. She's an avid gardener, plays the mandolin, paints and has written numerous songs for her cats. 
She has been writing creatively since she was a child and has participated in various writing workshops and classes. Her favorite book is Alice in Wonderland. Her favorite author is Flannery O'Connor because her descriptions and imagery are stunning. Her favorite line of literature comes from James Joyce's novella The Dead:  "Better pass boldly into that other world, in the full glory of some passion, than fade and wither dismally with age."